Acasis 40Gbps M.2 NVME SSD Enclosure DP 4K60Hz Docking Station Compatible with Thunderbolt 3/4, TBU42
PAY WITH EASE
Overview
Note before buying:
The device requires access to a power supply greater than 65W for use, if you mind, consider buying our latest Thunderbolt hard drive case
TBU405
.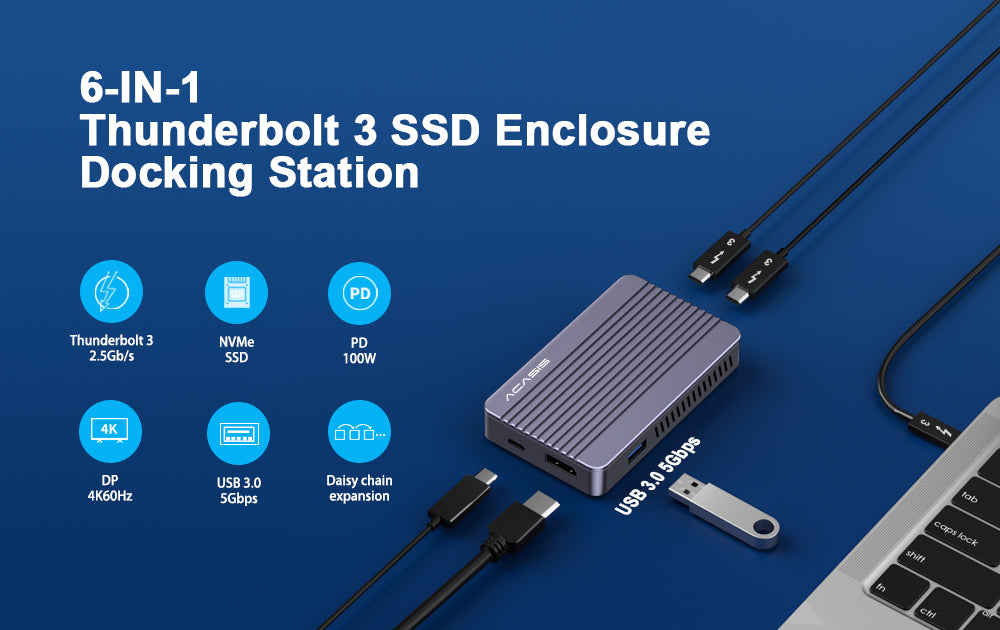 6 In 1 Multifunctional Expansion
ACASIS Thunderbolt 3 40Gbps enclosure, also a great docking station, offers a variety of ports - 2x Thunderbolt 3 (40Gbps),1x PD (100W),
1x DP (4K60Hz), 1x USB 3.0 (5Gbps). Lightweight and portable for home, office or travel.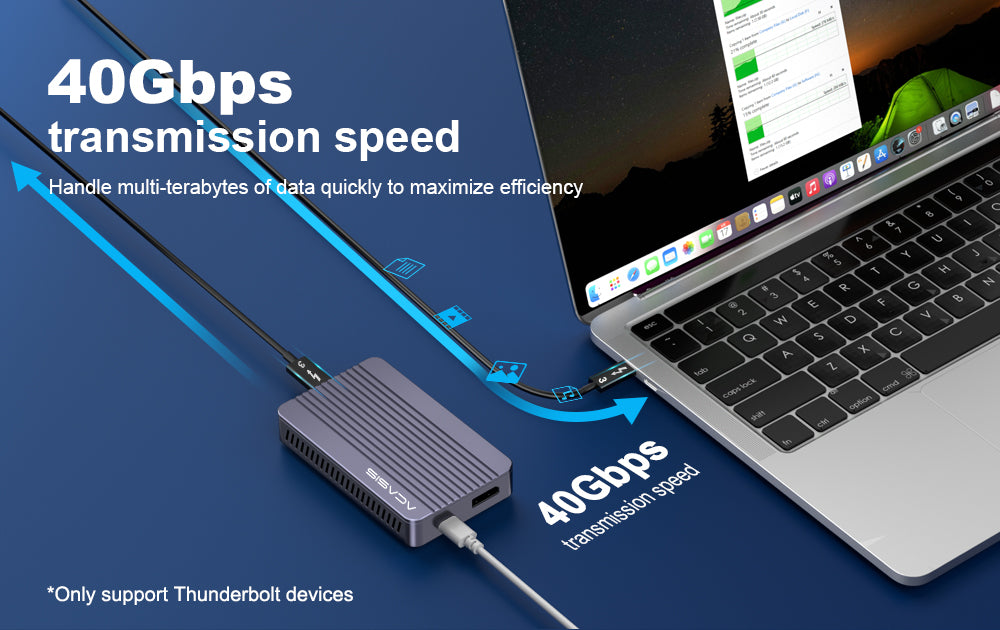 Lightning-Speed Data Transfer
With an M.2 SSD installed, this docking station will transform into a mobile hard drive, with lightening transmission speed up to 40Gbps. Support
SSDs with capacity up to 8TB, ideal to backup a growing photo library, enjoy movies anywhere, or whatever else you might come up.
Note: The product only supports Thunderbolt interface.
Reliable Performance & Support
ACASIS Lab has tested the enclosure with different SSDs on multiple devices to ensure optimum performance and offer you reliable technical
support.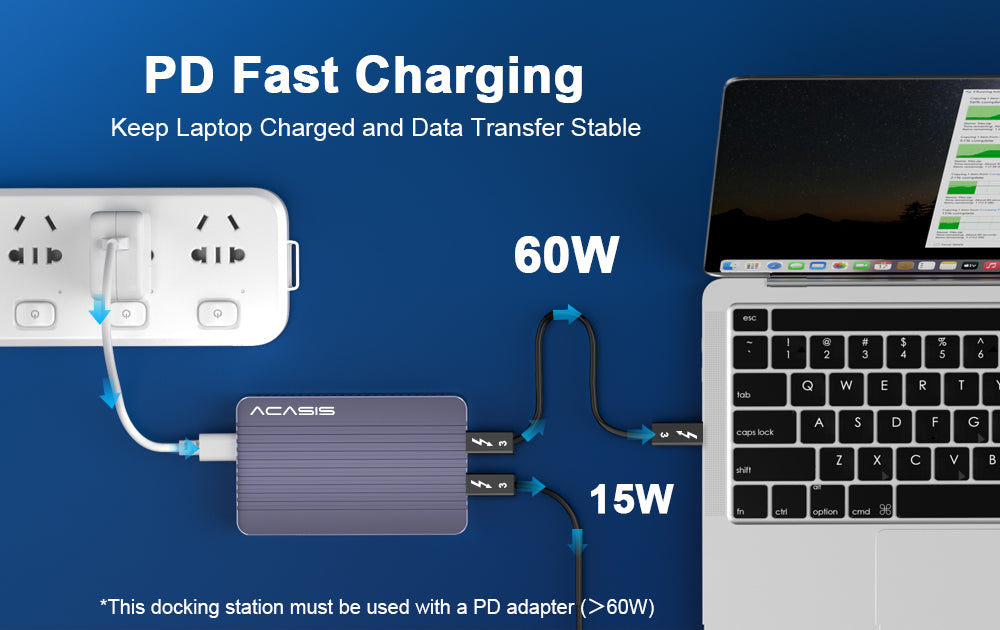 Fast Charging
With up to 100W of power delivery pass through, powerful charging to your connected device with up to 60W output, ensuring smooth, uninterrupted
data transfer while achieving the enclosure's full potential.
Note:This product must be connected to a power supply of more than 65W during use.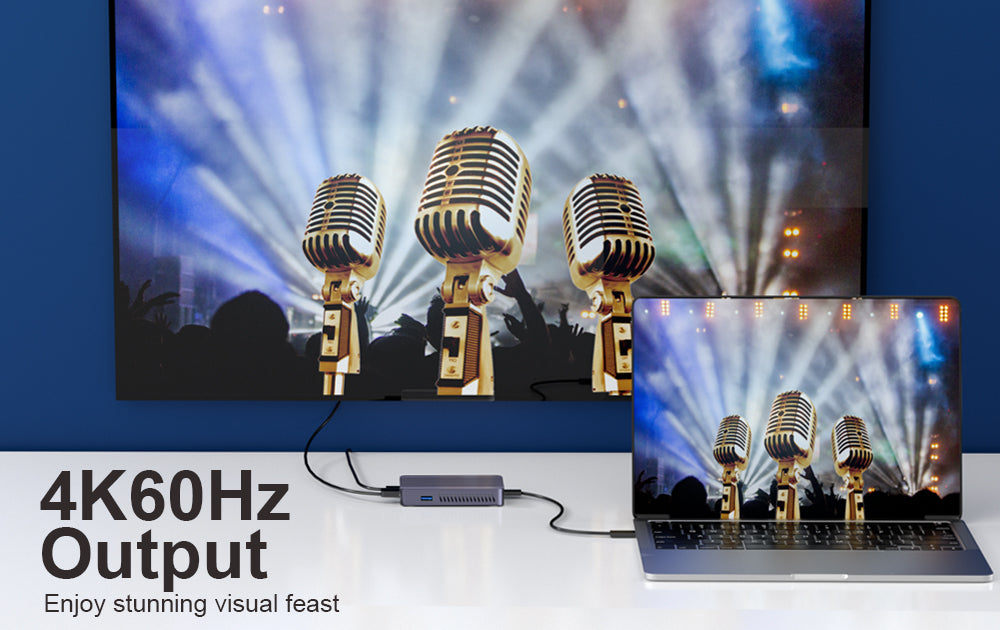 Up to 4K@60HZ UHD Output
Mirror or extend your screen contents in stunning 4K60Hz resolution, with igh-definition graphic images displayed on your HDTV, monitor
or projector, giving you a crystal-clear display to to get a visual feast or improve your productivity.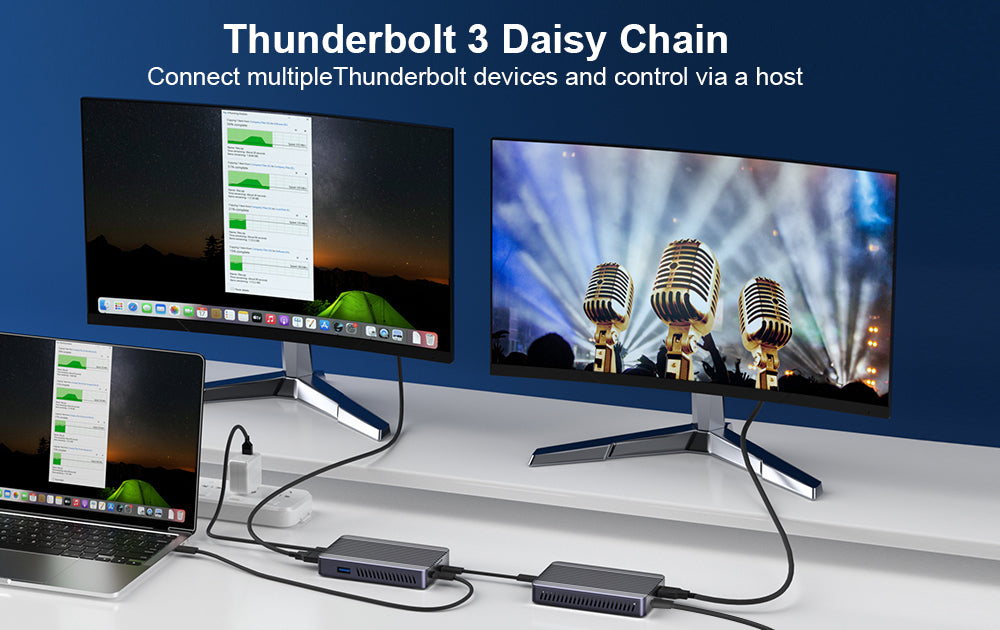 Daisy Chain Display
Thunderbolt 3 daisy chain feature allows you to connect large numbers of Thunderbolt devices (monitor, hard drives, docking stations and
more) and control them from a single host computer while delivering high-speed data transfer and high-power charge.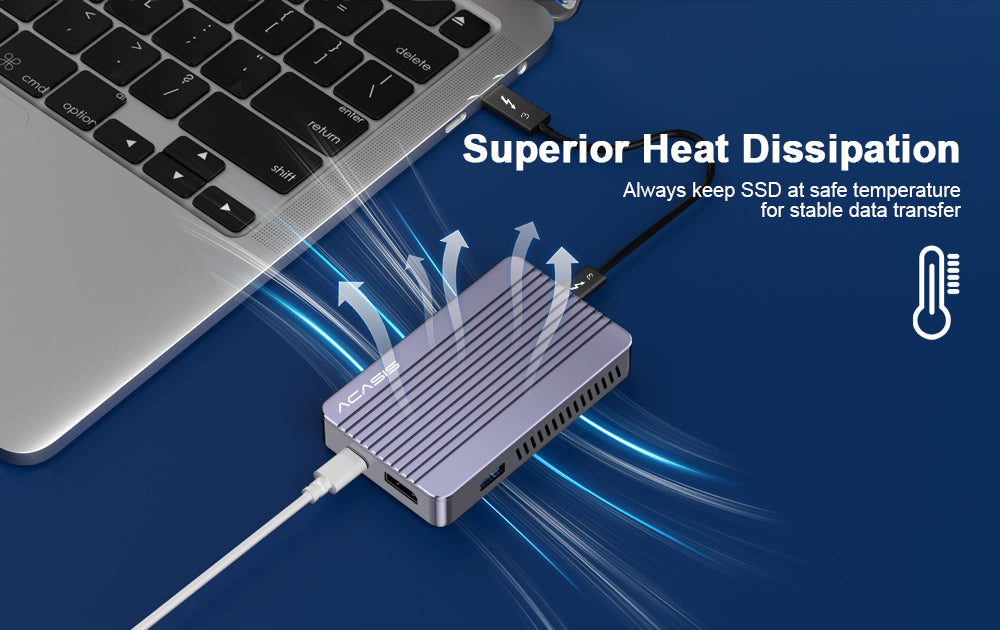 Superior Heat Dissipation
The solid aluminum alloy shell delivers a sense of technology and modernity, while working together with corrugated surface and and air vents
to maximize heat dissipation. This helps keep the SSD in a safe temperature for optimum performance and long service life.
Magnetic Cover for Tool-Free Installation 
Tool-free design by ACASIS allows you to replace an SSD easily and quickly whenever needed without a screw.
SSD Compatibility 
Support M-key & B+M key PCIe NVMe SSDs (size: 22*80), highly recommend Samsung 980 PRO which has the best speed on most of the devices.